Safety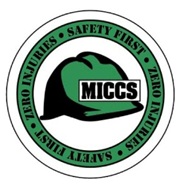 The Underwood commitment to safety is taken seriously and designed to prevent employee accident and injury as well as promote a positive working environment while protecting the interests of our valuable customers. When Underwood exceeds safety objectives, employees provide better services, do their jobs with more enthusiasm and efficiency which helps us maintain reasonable costs for clients.
Safety Leadership
Everyone at Underwood is personally committed to safety. In all facets of every job, personnel have been fully trained to take the necessary precautions to prevent accidents and all personnel is prepared to act quickly if an unexpected event occurs. XXX is available any time to discuss our safety program. He can be contacted at XXXX email
Safety Meetings
Full service jobs deserve full service safety! Underwood holds regular meetings with on-site personnel to address concerns, work with Union members and make sure all safety measures are being followed. Attendance by all employees is mandatory for our safety commitment. Underwood's safety director visits job sites to conduct safety inspections on a regular basis.
Personnel Training
We educate new employees from the start of their employment on the importance of safety within our company. In addition to scheduled safety training, employees are thoroughly trained initially on the safe practices and job hazards within their job. We recognize the importance of developing the safety culture early in an employee's career.